In 1559, the Grossmann family acquired the former post office and Zum Adler hostel. Ownership of the Adler transferred from the gentlemen of Unterboihingen Castle (opposite the Hotel Löwen) to the Grossmanns for five hundred gold thalers. Until 1927, the Grossmann family managed the Unterboihinger Adler. In the same year, Johannes Grossmann built the inn and the Zum Löwen butcher's shop, next to the Adler. In 1965, he handed the inn over to his son Dieter and the butcher's shop to his brother Albert. The former village inn developed organically in several phases of construction to become today's Hotel Restaurant Löwen, featuring a guest house and apartments. Since 2008, the traditional business has continued under the direction of Jörg, a trained chef, and his sister Petra Grossmann, the hotel manager. Both completed several months of further training at the Bavaria Hotel vocational school in Altötting. In every generation, one always strives for tradition and hospitality.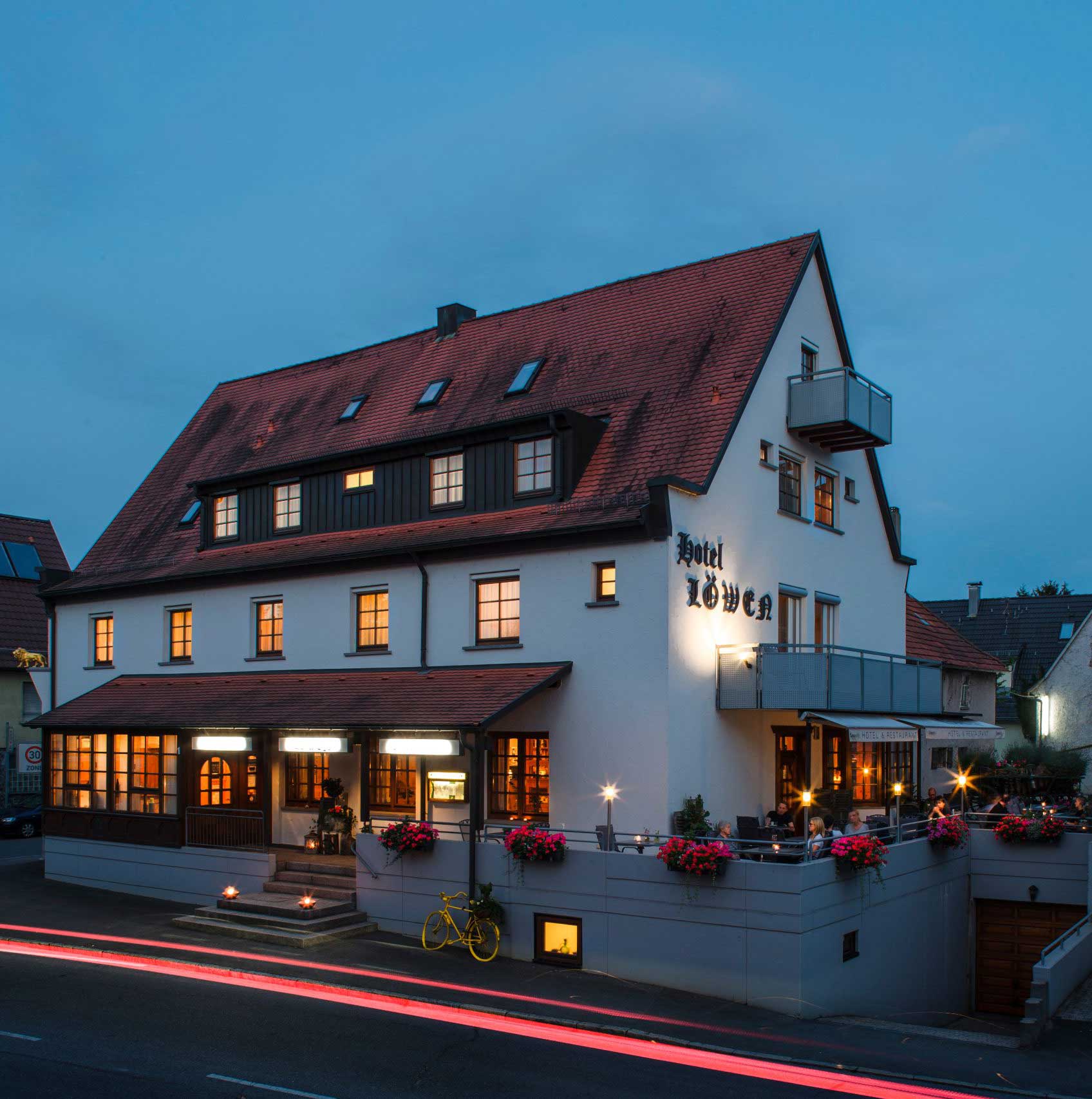 Best
price for
direct
bookings
Hours of opening
HOTEL:
Monday-Sunday 7 a.m.-8 p.m.
- or by telephone arrangement with key code
RESTAURANT:
Monday-Friday 7 a.m. - 1.30 p.m. and from 4 p.m.
- Groups on request
- Closed on Saturdays, Sundays and public holidays
- On bridging days,the opening times may vary
Please phone to enquire!
Address
Nürtinger Straße 1
73240 Wendlingen
info@loewen-wendlingen.de