We are open and look forward to your visit!
Restaurant:
Monday to Friday: 7.00 a.m. to 1.30 p.m. and from 4.00 p.m.
Recovered, vaccinated or tested
– Compliance with social distancing, hygiene protocols and mask-wearing regulations.
– Mask required as usual on walkways and whenever not seated.
– Data acquisition via the Luca app(/application) or manually
– Customers ordering takeaway food can collect their meals as usual
Hotel:
7 a.m. to 9 p.m. daily, including Sundays
or via telephone and key code
Recovered, vaccinated or tested
Compliance with the AHA rules
Mask obligatory when not seated and on walkways
We look forward to seeing you!
The Grossmann family and team from the Löwen hotel.
Best
price for
direct
bookings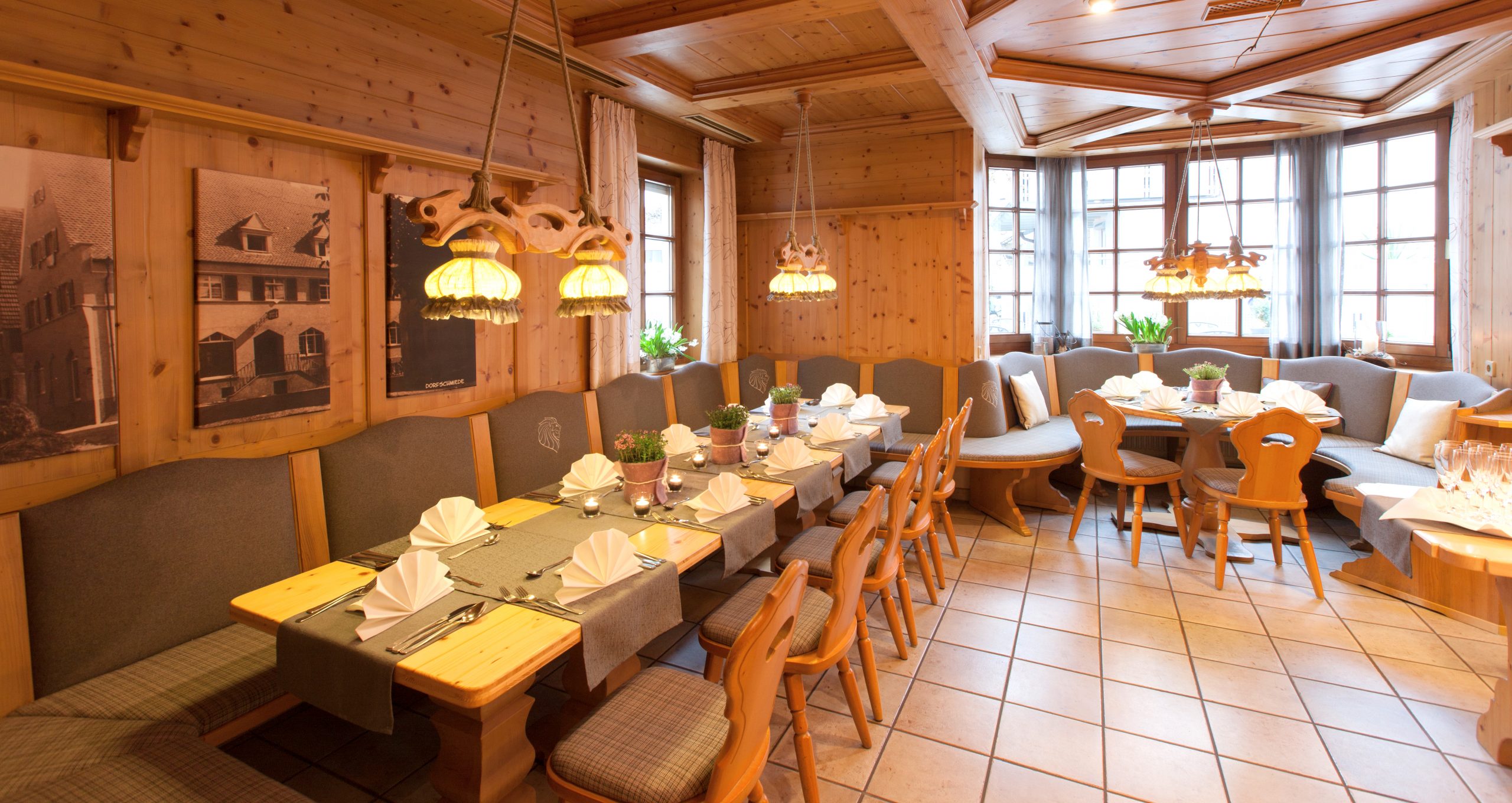 After your long day of work and travelling on business, we invite you to relax and enjoy an excellent meal in the restaurant at Wendlingen, situated between Esslingen and Kirchheim. Now we will work to make sure you really enjoy your evening. All you have to do is choose your favourite spot in the restaurant – or on the summer terrace – and tell us what you would like to eat or drink. You don't have to do anything more today.
The Lion hotel offers its guests a comfortable stay and varied German cuisine in the heart of Wendlingen am Neckar, between Esslingen and Kirchheim and less than 30 kilometres from Stuttgart, the regional capital. WiFi in guest rooms, free WiFi in the entire Hotel Löwen, car parking within the hotel and a secure bicycle garage are some of the popular amenities available to guests.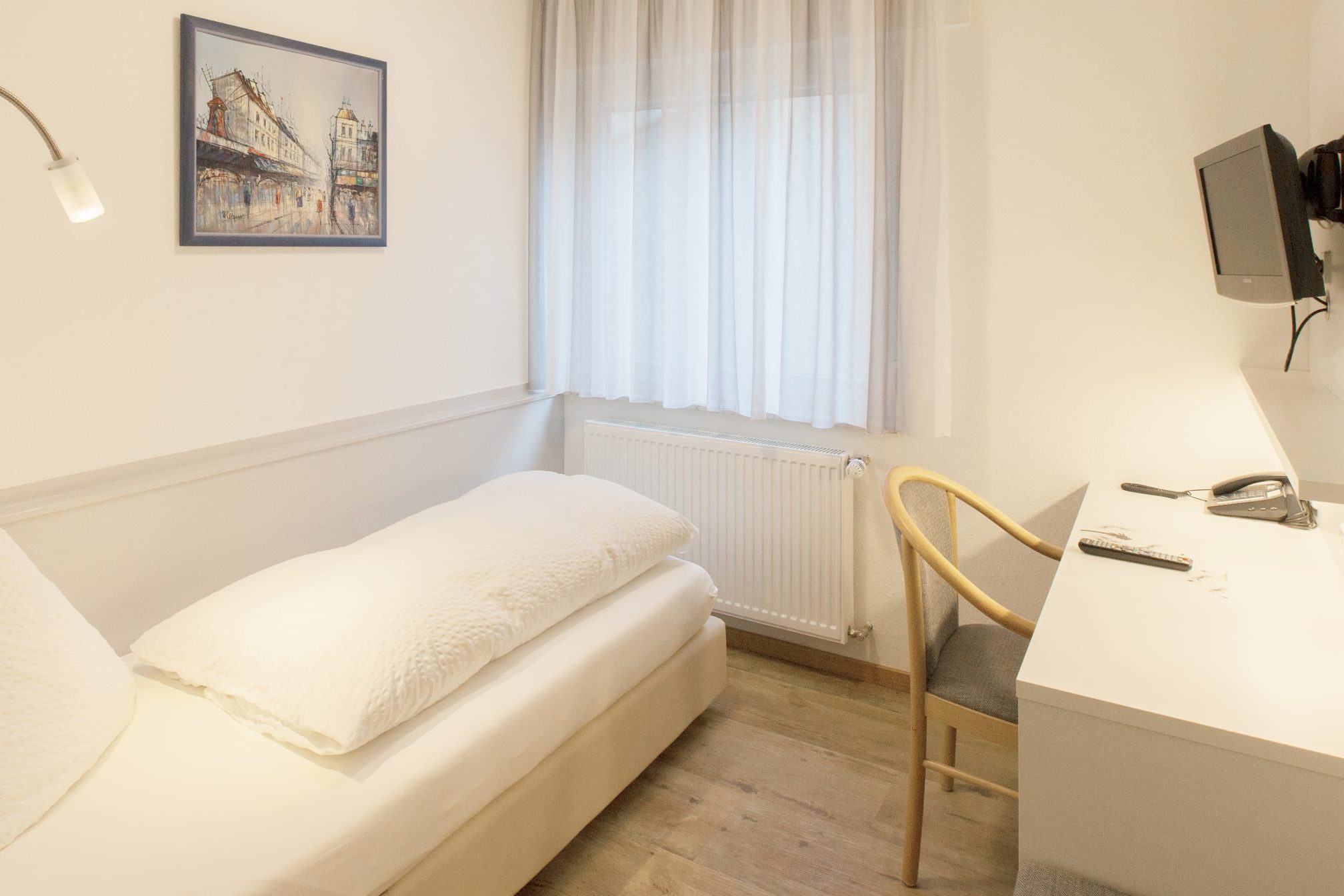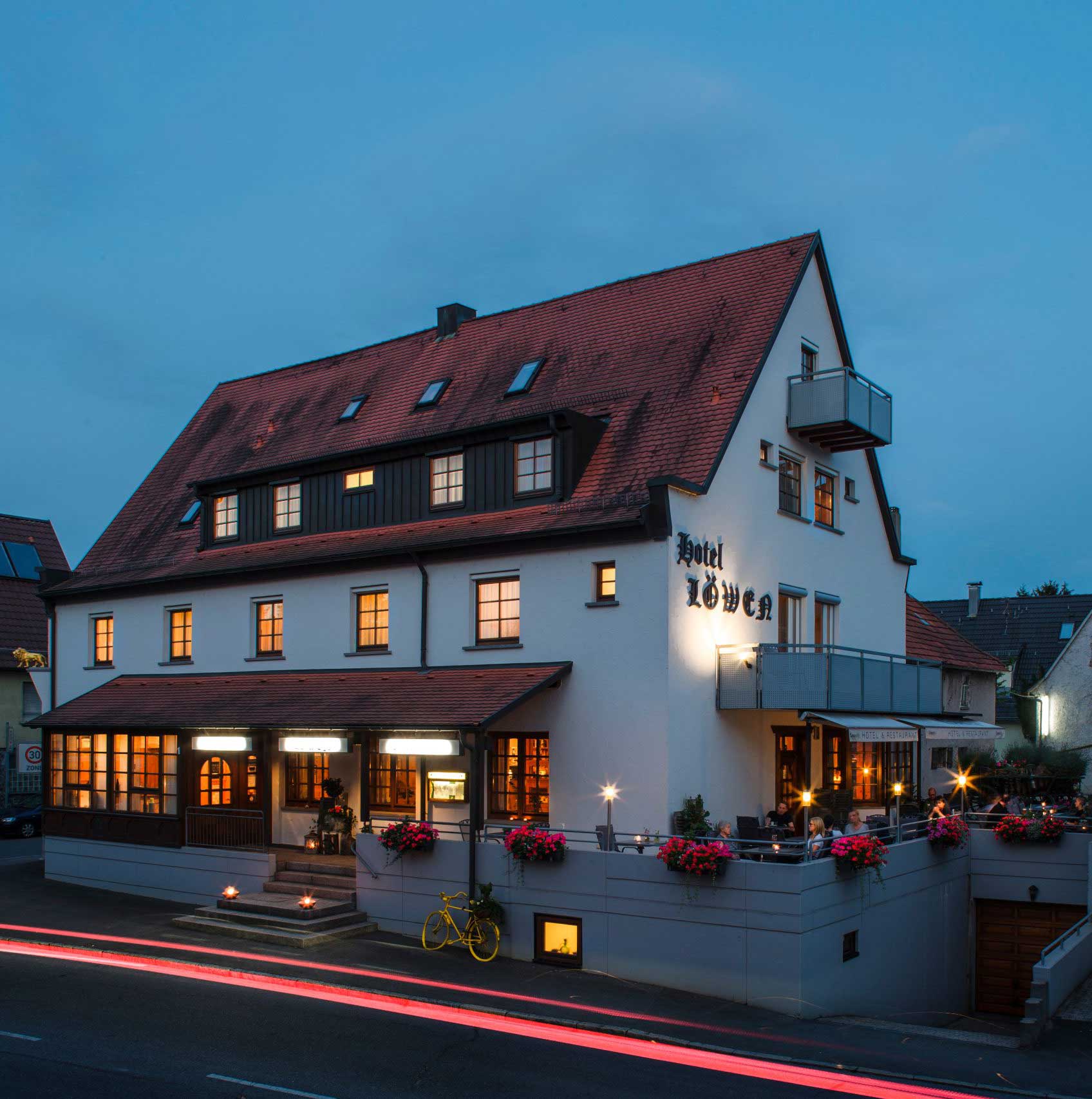 In 1559, the Grossmann family acquired the former post office and Zum Adler hostel. Ownership of the Adler transferred from the gentlemen of Unterboihingen Castle (opposite the Hotel Löwen) to the Grossmanns for five hundred gold thalers. Until 1927, the Grossmann family managed the Unterboihinger Adler…
Best price for direct bookings
Wendlingen outdoor swimming pool
Mercedes-Benz Museum Stuttgart
Spring Festival in Stuttgart
Hours of opening
HOTEL:
Monday-Sunday 7 a.m.-8 p.m.
- or by telephone arrangement with key code
RESTAURANT:
Monday-Friday 7 a.m. - 1.30 p.m. and from 4 p.m.
- Groups on request
- Closed on Saturdays, Sundays and public holidays
- On bridging days,the opening times may vary
Please phone to enquire!
Address
Nürtinger Straße 1
73240 Wendlingen
info@loewen-wendlingen.de